TransformDanmark inviterer til møde om nyliberalismen fredag d. 29. april kl. 15.30
Mød to skarpe kritikere af nyliberalismen, Linn Stalsberg og Gabriele Michalitsch
Tid: Fredag d. 29. april kl. 15.30-18.00
Sted: Islands Brygge Kulturhus, Islands Brygge 18, 2300 København S
Det er også muligt at deltage digitalt, se link nederst,
Oplægsholdere: Linn Stalsberg og Gabriele Michalitsch
Moderator: Trine Pertou Mach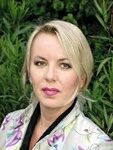 Dr. Gabriele Michalitsch (1966) er en østrigsk politolog. Hendes vigtigste forskningsinteresser er: Kønskonstruktioner i politiske og økonomiske teorier, neoliberalisme, feministisk økonomi, den moderne økonomis tilblivelse, forholdet mellem stat og økonomi.
Hun har blandt andet udgivet Die neoliberale Domestizierung des Subjekts Von den Leidenschaften zum Kalkül
Mød Gabriele på Instagram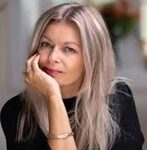 Linn Stalsberg (f. 1971) er en norsk sociolog, forfatter og en engageret samfundsdebattør. Har udgivet: "Er jeg fri nu?- tidsklemte kvinder i verdens bedste land;" "Det er nok nu. Hvordan nyliberalismen ødelægger mennesker og natur." Begge på Forlaget Solidaritet. "Etter pandemien. Tanker om krise, kapitalisme og en ny hverdag". Kommer på dansk.
Mød Linn på Instagram, Facebook og Twitter
English: see below
De to oplægsholdere vil belyse nyliberalismens aspekter og lægge op til debat om, hvordan vi kan forandre det nyliberalistiske subjekt og dermed forandre verden:
"Hvorfor er det så svært at være barn og ung?"
Hvad er det i vores samfund, der gør, at så mange børn og unge ender i mistrivsel og ofte også i decideret psykisk lidelse, som eksempelvis angst og depression? "Slut for i år: I dag har vi danskere brugt vores del af klodens ressourcer – hvis alle levede som os skulle vi have fire jordkloder.
Klimaforandringer og tab af biodiversitet har uoverskuelige konsekvenser.
I den seneste ICCP rapport siger de: it's now or never'. Hvis vi skal afværge katastrofen må udledning af fossile brændstoffer nå sit højdepunkt i 2025. Men vores samfundsmæssige værdier og adfærdsmønstre, der omfatter produktions- og forbrugsmønstre understøtter en meget uheldig udvikling. Er vi villige til at ændre vores forbrug og adfærd? Hvorfor er det sådan? Har de to sider noget med hinanden at gøre? Har det noget at gøre med samfundet, det system – det nyliberalistiske – vi lever under. Hvordan det påvirker os som individer? "
»Den nyliberalistiske ideologi, som har domineret de vestlige samfund i de sidste 35 år, fremelsker vores egoisme." (Linn)
"Neoliberalismen producerer således nye former for socialitet og subjektivitet, som gør det muligt at erstatte de eksisterende reguleringsmekanismer med det "autonome" individs selvkontrol." (Gabriele)
Læs pressemeddelelse i printbar pdf
IS IT MY FAULT OR SOCIETY'S?
Meet two sharp critics of neoliberalism
Friday 29 April 2022 Time: 15:30 – 18:00
Place: Islands Brygges Kulturhus
The event will be held as a physical/zoom conference
The conference will be held in English – with a summary in Danish.
Free entrance
Speakers: Gabriele Michalitsch and Linn Stalsberg
Moderator: Trine Pertou Mach
Organizers: Transform!Danmark, in cooperation with the "transform!europe" network, Global Solidarity, Solidarity, Critical Review, Enhedslisten's Women's Committee and others.
Dr. Gabriele Michalitsch (1966) is an Austrian political scientist, Her main research interests are: gender constructions in political and economic theories, neoliberalism, feminist economics, the emergence of modern economics, the relationship between state and economy.
She has published, among others, Die neoliberale Domestizierung des Subjekts Von den Leidenschaften zum Kalkül.
Instagram
Linn Stalsberg (b. 1971) is a Norwegian sociologist, writer and a committed social debater. Published:
"Am I Free Now?- Time-Crunched Women in the Best Country in the World;"
"Enough is enough. How neoliberalism is destroying people and nature." Published by Solidarity.
"Etter pandemien. Thoughts on crisis, capitalism
Why is it so hard to be a child and a young person?" What is it about our society that causes so many children and young people to end up unhappy, and often in outright mental illness, such as anxiety and depression?
"That's it for this year: today we Danes have used up our share of the planet's resources – if everyone lived like us we'd have four worlds. Climate change and biodiversity loss have incalculable consequences. In the latest ICCP report they say: it's now or never'. If we are to avert disaster, fossil fuel emissions must peak by 2025. Are we willing to change our consumption and behaviour? Does it have anything to do with society, the system – the neoliberal one – we live under.
How it affects us as individuals?
"The neoliberal ideology that has dominated Western societies for the last 35 years is fuelling our selfishness." (Linn)
"Neoliberalism thus produces new forms of sociality and subjectivity, which make it possible to replace existing regulatory mechanisms with the self-control of the "autonomous" individual." (Gabriele)
Linn Stalsberg and Gabriel Michalitsch will elaborate on this and open a debate on causes and how we can change the neoliberal subject and thus the world.
Deltag i mødet over Zoom: https://us02web.zoom.us/j/85727214798?pwd=ZmdiS1hETzF2RGpCVlpDeDByaWI4dz09